One of the biggest topics of conversation in technology these days is "in the cloud." What does it really mean? Just typing this term into Google gets you 1.7 billion hits. Essentially, "in the cloud" means service rather than product, whether you are talking about ERP, accounting or EDI. And usually the data is passed back and forth over the Internet.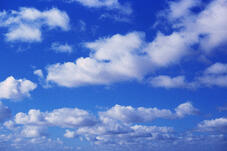 Where EDI is concerned, if you are using EDI SAAS (software as a service) or EDI hosting...then you are using cloud based EDI. One could even argue that Web-based EDI is a cloud EDI solution. What you should be aware of is that there is software sitting on some machine somewhere...it's just not on your property. And that someone is pushing the buttons.
There are several advantages to having a cloud EDI solution. One of the biggest advantages of cloud based EDI is that you do not need a technical staff because someone else is acting on your behalf - they are your staff. Also, another benefit is that most EDI SAAS solutions offer tiers of service. You can go big or you can go small, depending on your needs AND later you can upgrade. This is especially important to companies who start out with limited EDI but anticipate rapid growth. With software in-house, it's often all or nothing. And in-house software usually requires a larger up front investment.
Cloud based services are growing by leaps and bounds! According to IDC, cloud computing sales brought in a revenue of more than $21.5 billion in 2010. That number will grow to $72.9 billion by 2015. As more and more companies see the benefits of SaaS, my guess is that EDI providers will up the ante in terms of their cloud offerings. And in this competitive climate, what sort of bells and whistles will we see being offered? I can't wait to find out...